School Pantry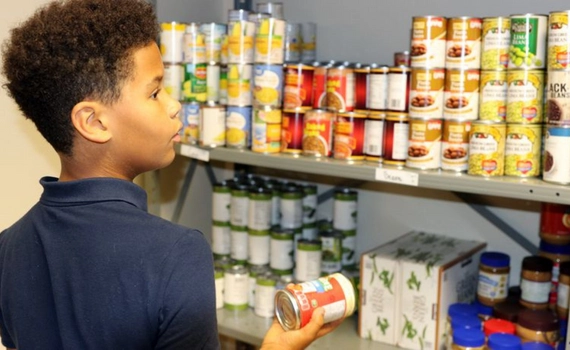 The School Pantry Program helps to end child hunger by providing food to children and their families in an easily accessible location. These pantries provide non-perishable and perishable foods such as meat, dairy, bread, eggs and produce.
School pantries serve families who need extra help affording groceries. They are not limited to students who receive free or reduced lunch.
The program is unique to each school allowing them to customize the program to match their available resources and the community's need.
Contact us if you would like to explore bringing the School Pantry Program to your school.
To find out if your school offers a School Pantry Program, contact the school's Counselor.